Even though they do say that keeping calm is a great idea, some time you will need to apply self defense when there is need. What about when someone wants to attack either you or friend? It will not be a good idea to apply self defence when there is an alternative but sometime it becomes inevitable. Its importance does arise when all other possibilities have failed. For example, you could have called a police when someone wanted to attack self but they didn't turn on time and yet that person didn't have any weapon. During such scenarios, the importance of self defense does come in handy for us all.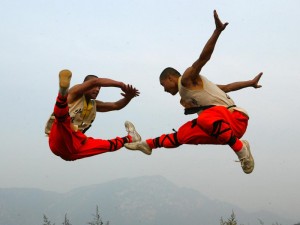 There are many major importance of being a man of your own words. You should not let others spoil your day when there is something else you can do. Defence becomes critical not when going hiking alone but in any other place where a person self safety has been threatened. For example, if you are going camping in a forest where dangerous animal live, it is a must to have a defence tools. Importance these defence tools will be realized when something dares you. One self defence you can use while in a dark forest is a knife and a torch. What will you do when you come face to face with an animal that is small in size but threatening to your life? A knife can easily get it out of the world. The importance of something like water and aesthetics is for healing wounds in case of an injury.
There have been situations where guys have been injured seriously or sometime even leading to death simply because they never learnt about the importance of self defense. There are places where self defence can be taught as a special program and it will be a brilliant idea if everyone undergo for such courses which are of great importance to the society. Don't wait until it's too late then you start thinking of being helped by unknown people. Develop that self skill which will make you a person of brilliant importance to the society.
Shooting has been going on around the world in the recent times not just in U.S but Paris in the recent times and probably in every part of the world. What would have been the result if some victim didn't have self defence? The number of those killed will have been unprecedented. It is about that time governments all over the globe should sensitize its citizen about the importance of self defence to make the world a safe place to live.
It is not time for blame game when an attack occurs yet it can be prevented if precautions are taken into consideration everywhere. If one can apply defence skills to prevent others from attack, then there is no point of arguing about allowing guys to own guns as long as thorough background check is done. Countries need to learn from their mistakes and come up with elite strategies that can protect its citizen.
You now have a quick view on the importance of letting the public learn the importance of self defense.